Today is exactly one year today that Ben proposed to me while we were at Airlie Beach awwwwww. I was hoping he would propose but didn't think he would. It was after a huge meal of mexican we walked back to our resort with a few friends. We hadn't used the outdoor spa on our balcony it was our third last day there so we decided to finally get in. So I get the spa ready and hop in, waiting for Ben to hurry up. He finally walks out and he has his hands behind his back. He's standing at the top of the spa and I'm squinting at him as I don't have my glasses on. He's slowly walks around to me and I say "Wht are you doing? You're not going to fart on me?" and he gets down on one knee and asks will I marry him with tears in his eyes... awwwwwwww I was the happiest girl EVER for the rest of our holiday.
We are for sure made for each other, he makes me laugh every single day. He knows how to push my buttons and stir me up and I still haven't learnt when he's joking or not. Below are some nice and silly photos of us... you can see why we are made for each other. Who would of thought I would marry someone I've known since kindergarten?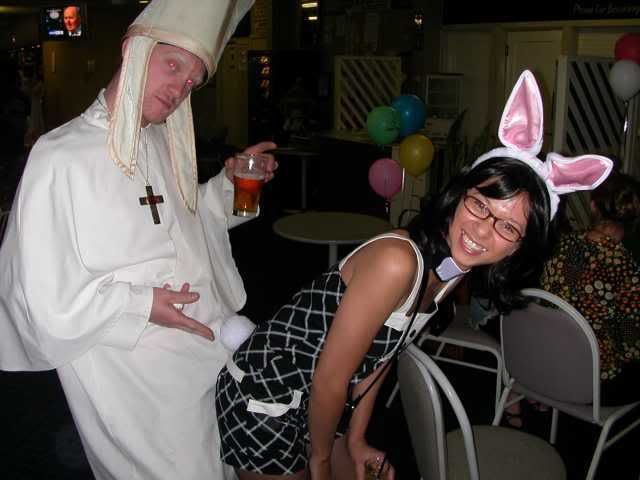 (that is a wig I am wearing in costume)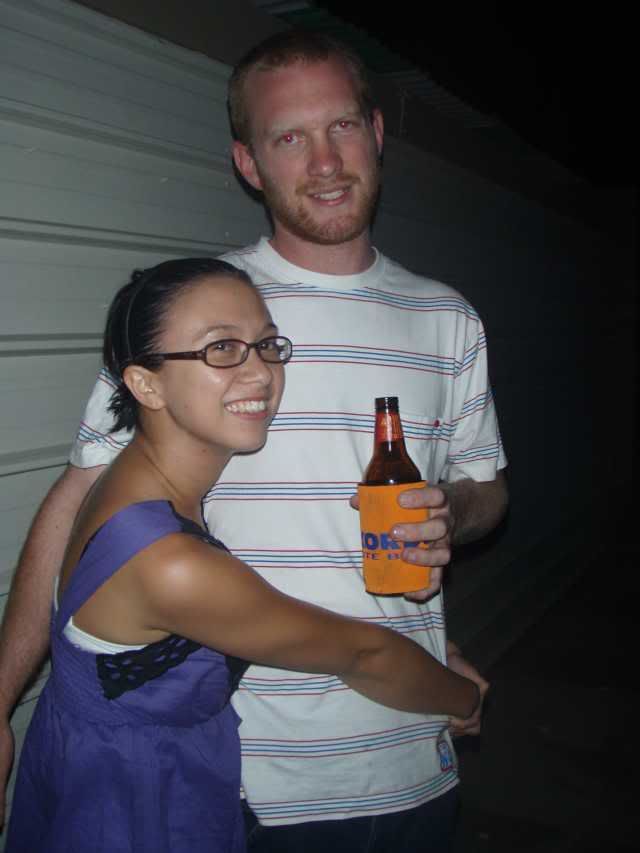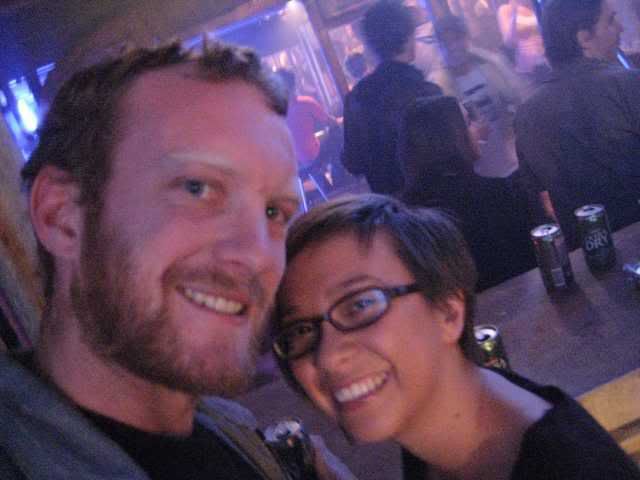 Now just have to wait the 12th November 2011 for the wedding YAY!!!